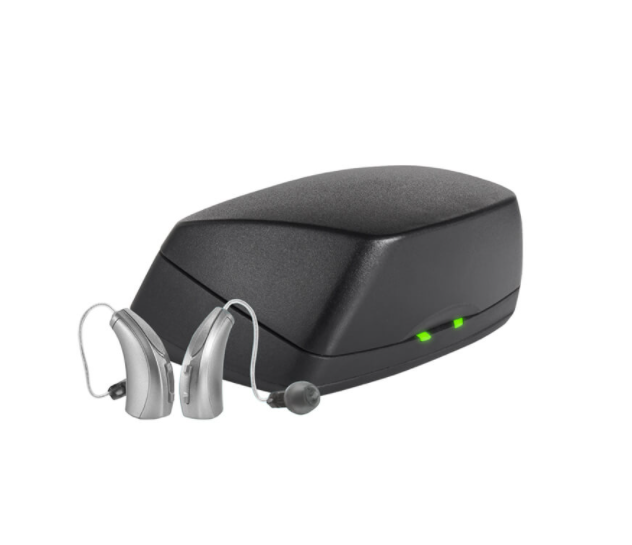 Are you a hearing aid wearer still fiddling with your hearing aids batteries? An aged old problem with hearing devices is fumbling with tiny hearing aid batteries that fall onto the carpet, never to be seen again!
"Rechargeable hearing aids are not new," says Mr Nick Modrovich – Director of Ability Hearing and Balance – "but, as with any new technological developments, it takes a few years for the engineers to get it practical for the end user."
"Unlike first generation rechargeable devices, the charge is now long lasting which means your hearing aids won't cut out at those important afternoon meetings."
Advances in charger technology also means that portable charging is now possible without you plugging the charger into the wall.
"The major bonus for us, as Audiologists, who have seen older clients struggle to see and put tiny batteries into their hearing aids is that this step is no longer required", explains Nick, "Clients suffering from arthritis can now easily manage their hearing aids. It is just another step in keeping our sense of independence as we get older."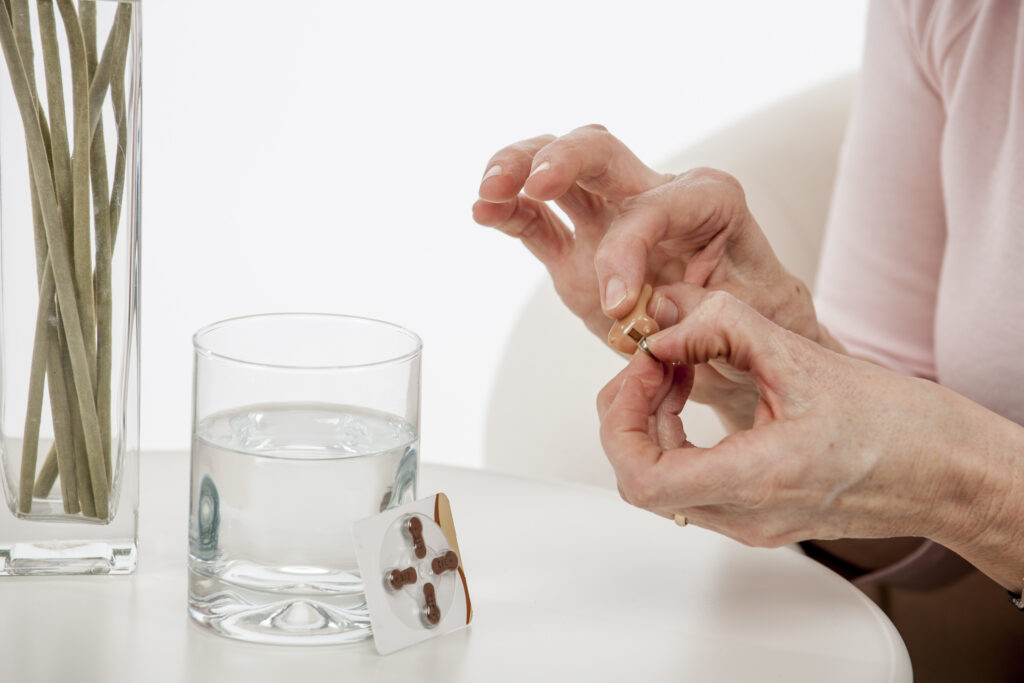 The Starkey Livio Edge AI hearing aid utilizes a lithion-ion (Lilon) battery. The same type of battery that is used in many consumer electronics like mobile phones, tablets, and headphones. "This has been around for a while and most people are comfortable with how rechargeable devices work. It is great that we are not able to use the same tried and tested technology in hearing aids."
The Lilon battery was chosen because it provides a full day's charge even if your hearing aids are streaming from your phone or tablet. The battery will also last for the life of your hearing aids giving you confidence that your hearing aids will go the distance.
Ability Hearing and Balance offers hearing tests and hearing aids fittings for private, and government patients. You can test the latest Starkey Livio Edge AI with our obligation-free take home 14 day trial to see if they are for you. Our Audiologists have 20 years of experience fitting hearing aids of all brands. We are 100% independent and Tasmanian owned.
We keep up with all the latest hearing aid technology so you can be sure of always getting the best advice from our experience working with them. For more information, please contact 1300 EAR PRO (1300 327 776).